Improve Profits, Become Competitive
Air Audit helps you identify opportunities for reducing energy consumption and overall business costs.
If your business is a user of compressed air, an Air Audit is step to make a substantial impact on your production costs. It can make a profound impact on your business, not just once, but year after year.
An Air Audit can identify inefficiencies in your compressed air system and assist with entire system performance optimization, leak reduction and practical air management processes.
We help customers reduce power consumption and also reduce compressed air system load and wear and tear. This prolongs life of entire compressed air system.
Air Audit helps you to:
Waste less air
Produce less air
Reduce compressed air system load
Identify leaking machines and help restore the production plant to peak efficiency
Save money
Reduces compressed air use per unit of production by more than 30%
The bigger compressed air user, the greater your savings.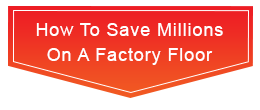 Facts to Recognize
Manufacturing business is understress to deliver more value for less cost.
With increased competition due to globalization, it is more important than ever to ensure competitiveness
Energy prices will continue to rise.
Power consumed in producing compressed air will impact the competitiveness of production units.
Inefficiencies in compressed air systems typically account for up to 30% of energy waste, particularly those hidden leaks that cannot be seen or heard by the naked eye.